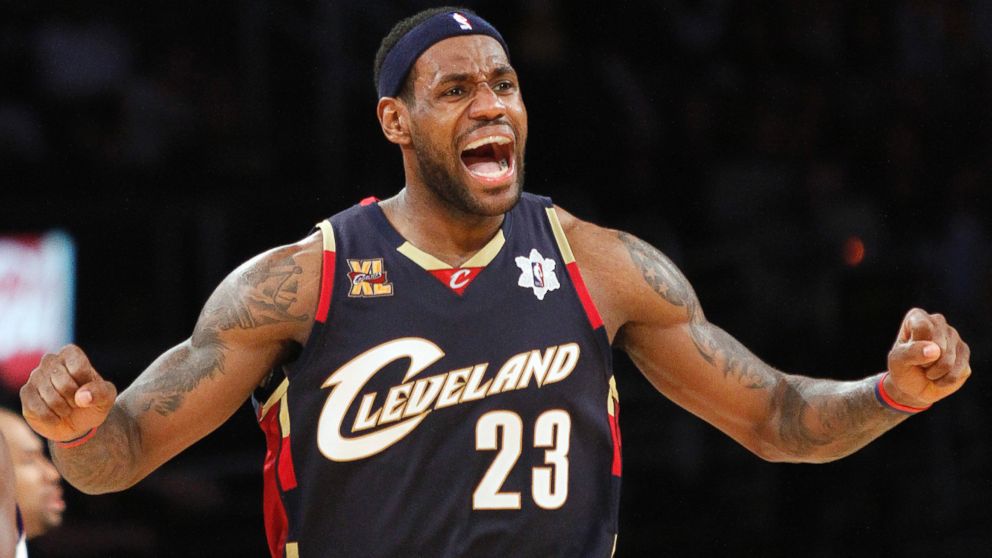 You've got to understand that I've grown up in an era when Toronto sports teams have seemingly been allergic to success. I resent the fact that superstar basketball and baseball players don't want to come to Toronto because Canada is perceived as some sort of alien colony where down is up and French is incomprehensively a national language. They'd rather have the spotlight of American media where their professional interests would be better served, in terms of sponsorships and earning-potential. I resent the fact that homegrown players of Canada's national pastime – hockey – don't want to play for Toronto because, ironically enough, they prefer the anonymity of the United States hockey media to the circus that is provided by Sportsnet and TSN.
So when specific teams in specific cities start to encounter consistent and sustained success, it's frustrating and a punch to the stomach. I, like I'm sure many of you would admit, try to convince myself that I have an inherent endearment to the underdog; I like to believe that I love seeing David trump Goliath, over and over. To an extent, this is true. I love how the low-budget Tampa Bay Rays have been able to slay the money wielding beasts of New York and Boston (even if it has been at the expense of my beloved Toronto Blue Jays). That makes for compelling sports.


But if I really did cheer for the underdog, I would be rooting extremely hard for this year's NBA Cinderella, the Cleveland Cavaliers.
Now, they aren't a Cinderella squad in the traditional sense. Anybody with the slightest basketball acumen would have at the very least pegged them to reach the Eastern Conference finals, and those with a fundamental understanding of the game would have rightly predicted their assent to the cream of the Eastern Conference crap – er – crop. They have LeBron James, and that is enough to get through a lousy Eastern Conference relatively unscathed (they lost a total of 2 games out of the 14 they played).
No, they are a Cinderella squad because they have been able to keep up with the, excuse the pun, gold standard in the Association, the Golden State Warriors. At full strength, I think any reasonable basketball savant would have suggested the Cavaliers were capable of putting up a good fight against the Dubs, some even suggesting they would win, which would only have been a mild upset (after all, it can't be too crazy to believe that King James would will his team to victory).
But this?! This is absolute insanity. I don't think you're supposed to MAKE the playoffs when you start and give significant playoff minutes to the likes of Iman Shumpert, Matthew Dellavedova, and Timofey Mozgov. They're decent role players, but having them play 40 minutes a night – against a prolific basketball machine like Golden State no less – should be a recipe for demolition.


And yet, here we are, because of the "best basketball player in the world", LeBron James. He's absolutely phenomenal, and because of the circus show that was his recruitment to the Miami Heat, a lot of us (myself included) have not been able to really appreciate his greatness. The narratives of his last 5 years in the association have unfortunately been The Decision, his perceived lack of drive to take a final shot, his inability to secure a title on his own, and his team's struggle during his return as Cleveland's prodigal son. I've fallen victim to the ultimate, delicious narrative of LeBron James being this super villain, which is why I have been deliberately cheering for the favourite in this series.
Once I make my mind up about a team I'm supporting, I am sure you can appreciate that it's difficult to flip the script. It's possible, though. For reasons I can only attribute to Toronto's perpetual mediocrity, I was jealous of and always cheered against the San Antonio Spurs, until I began to understand the extent of Tim Duncan and Gregg Popovich's excellence.
The same thing is happening with The King. He is brilliant. He is fantastic. I think he comes across a little lackadaisical, which is the furthest thing from what he is, because of how easy he makes everything look. The best scoring, rebounding, and assist averages in the history of the NBA Finals show how much of a force he is. He reminds me of Juggernaut when he drives to the hoop. He has laser-like precision when he zips a cross court pass to an open teammate. With Kyrie Irving and Kevin Love, players that are more likely to stick those open looks, this series could have realistically been the capped off by a King's Procession and solidification as the Greatest of our Generation (and in the argument for the GOAT).
So, this is my formal apology to The King. I am sorry I let the narrative influence me so much that I still sort of hope Wardell Curry and the Golden State Warriors trump you on Tuesday. You deserved better from the Injury Gods. You deserved better from your whacky cast of teammates that, were they a collection of action figures, would belong on the Island of Misfit Toys.
You deserved better from me. I'll be cheering for your success in 2016.
Long live The King.